As a child I always dreamed of becoming an aviator one day. Unlike my friends that one day wanted to be a fireman and the next day a doctor, I never changed my mind.
However, I must admit that for a few months I replaced my dream to become an aviator with the dream of becoming an astronaut. At least the context was the same. Fly and discover new places around the world and, why not? Even around the space.
I have never become an aviator. I still love to fly but rather than pilot an airplane by myself, I ask for a lift from any airline companies around the world by paying a ticket. Thank God, I am still a curious person. And I am not alone, I guess.
Man always dreams to fly and we went above and beyond that. As a matter of fact, we have been venturing into space since October 4th, 1957.
Exactly when the Union of Soviet Socialist Republics launched Sputnik, the first artificial satellite to orbit Earth.
This happened during the period of political hostility between the Soviet Union and the United States known as the Cold War.
I would say that this is not the first time we have taken advantage of something bad happening. Let's think about the second world war for example. It started with biplane aircraft and it ended with jet-powered aircraft.
Otherwise, just let's think about the 2020 pandemic that has given a boost to online services. But this is another story.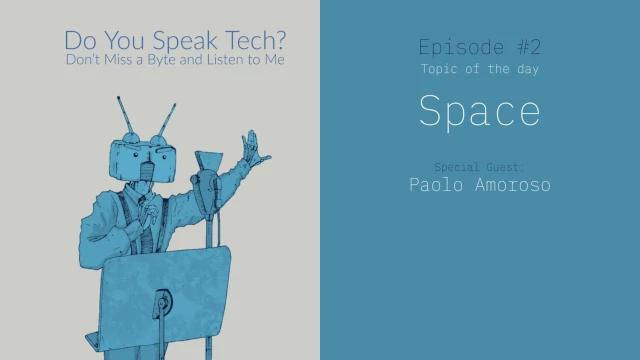 The technologies we use everyday from Space
BTW, this is the main topic of the episode dedicated to Space. Talking about the technologies we use everyday that came from space-race.
Just to give you an idea of what I am talking about, let's think about the cameras of our smartphones. They utilise technology developed for NASA spacecraft. In fact, according to NASA's website, the technology we use today dates back to the 1960s when the team led by Eric Fossum at NASA's Jet Propulsion Laboratory in Pasadena, California, developed the concept of digital photography.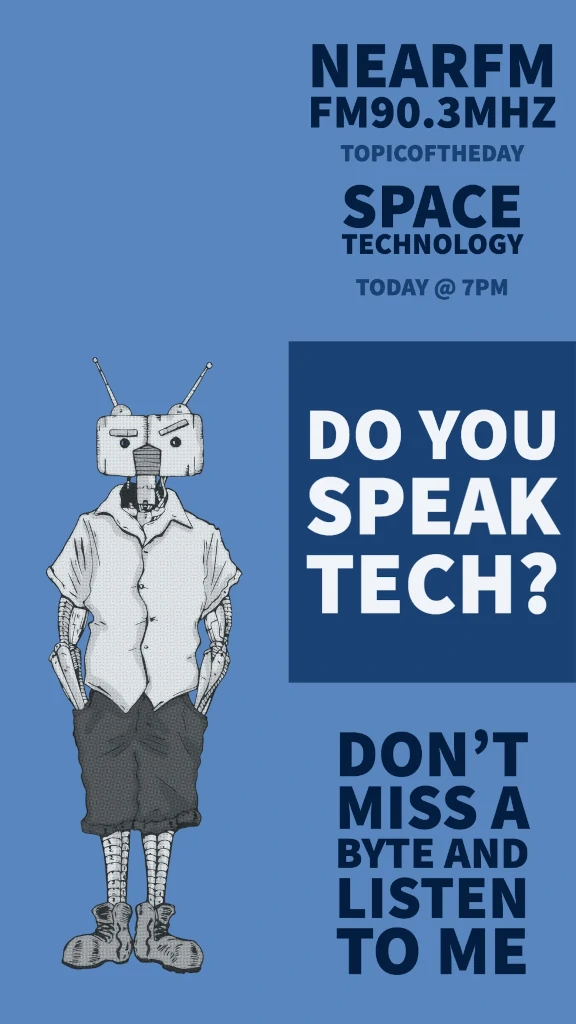 At that time, they needed the smartest possible solution in order to have small cameras to bring in the space to take high resolution pictures. Fossum and the JPL team invented what they called CMOS active-pixel sensor (CMOS-APS). This technology improves image quality and at the same time it provides complete miniature image systems operating quickly with low power demands.
In a few words… the cameras we have on our smartphone. And believe me the list of the everyday tech from space-race is long.
Check out the NASA Spinoff's website to discover more technologies. As reported on the website, they have organised more than 2,000 spinoffs projects since 1976. So, happy discoveries.
The Guest of Space Technology
The expert I have invited for this episode is Paolo Amoroso. He lives in Milan, in Italy, where he works in astronomy and space outreach and education, which are his lifelong passions. He is also interested in computers, Google technologies, and Python programming.
No Algorithm, Only Rhythm
During the second episode of Do You Speak Tech? dedicated to Space I have played the following songs. I hope you enjoy them.
| # | Song | Year | Genre |
| --- | --- | --- | --- |
| 1 | Outkast – Hey Ya! | 2003 | Pop |
| 2 | Edie Brickell & New Bohemians – What I Am | 1986 | Folk Rock |
| 3 | REM – Man On The Moon | 1992 | Alternative Rock |
| 4 | Donna Missal – Jupiter | 2018 | Pop |
| 5 | Lunar Rhapsody – Music Out of the Moon | 1947 | Lounge |
| 6 | David Bowie – Space Oddity | 1969 | Rock |
| 7 | The Police – Walking On The Moon | 1979 | Reggae rock |