Ok. Let me start from the beginning. I have three lovely nieces and four nephews.
One day, I was talking to the youngest – 6 years old at the time of this story – via an app that also provides video call's functionality. I was traveling for work in the United States. My niece asked me where I was exactly that day. I told her that I was at La Cañada.
Then I saw her profile screen on hold and after a few seconds she said to me something like the following sentence: La Cañada Flintridge, commonly known simply as La Cañada. A city located in the Crescenta Valley close to the city of Los Angeles, California.
Of course she looked for La Cañada on some search engine service. It was completely impossible knowing a lovely but small city located in the north area of Los Angeles.
Then I asked her if she knew where Los Angeles is. Otherwise, California. And she replied saying that the state of California is part of the United States. For this type of research she used an app that provides maps services and information.
At this point of our conversation I asked if she knew how a map app works but I also asked her to avoid looking for the answer online. She accepted the challenge and spent a few seconds thinking about the answer.
She said that the map app works thanks to smartphones.
I realised at that moment that she had totally ignored the GPS (Global Positioning System), the space-based radio-navigation system consisting of a constellation of satellites emitting navigation signals.
How "do you speak tech?" is born
Of course, she was only a lovely six years old little lady and it was totally impossible that she could know what GPS is. But her answer got me thinking that most people use technologies on a daily basis, ignoring what is behind it. Looks like they gave us the internet forgetting to give us the instructions.
So, Do You Speak Tech? Was born from this idea. I will try to explain all the technologies we use on a daily basis in the easiest way possible.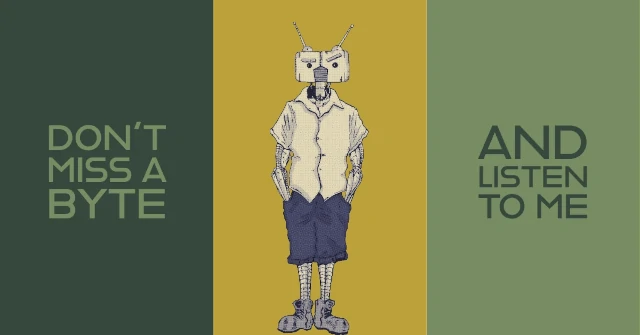 Every week I will introduce a technological topic by hosting experts from the field covered during the episode.
I have to say a huge THANK YOU to Near FM, the FM Radio Station based in Dublin, Ireland, which gives me the opportunity to go on air every week with this programme.
So, Don't Miss a Byte and Listen to Me.